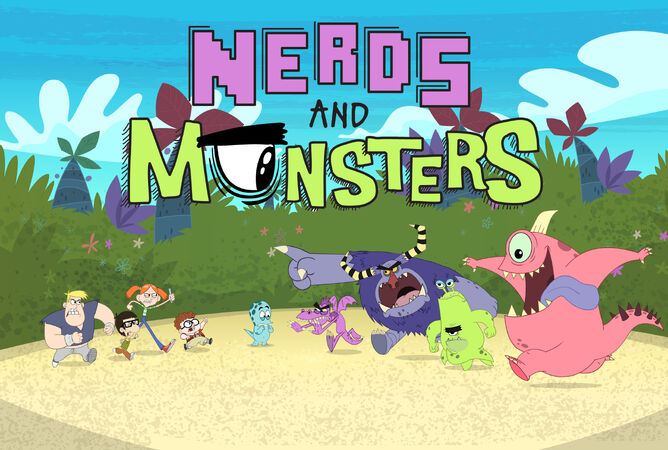 NERDS AND MONSTERS
When the three smartest kids from Beaverton Junior High boarded their bus to the "High Q" Trivia Finals taking place at a rival school, they knew it would be an exciting trip – but they had no idea it would turn into a trip of monstrous proportions!
Hitching a ride with the three eggheads is the football team's muscle-bound and muscle-brained star lineman who boards the wrong bus. When he finally clues into his mistake, he seriously hopes their Nerd-cooties don't rub off on him. He can't wait for this bus trip to end.
Little does he know that their journey together is just beginning…
While on their way, a freak storm causes the bus to plunge off a cliff and into the choppy waters below. As the driver swims safely to shore, the bus and the four kids drift off on the briny ocean.
Days later, the bus slams onto the beach of a small, uncharted island, and the castaways quickly realize that until they're rescued, they're looking at their new home. But they soon discover that the island is already home to a tribe of hideous MONSTERS who aren't very keen on having visitors!  So the three NERDS and one cement-head must use nothing but their brains and brawn to survive the relentless beasts that are threatened by their human 'invaders' – and lucky for the nerds, these dim-witted monsters don't have any 'smarts!'
NERDS AND MONSTERS is a hilarious animated series that celebrates the Nerd – and Monster! – in all of us.